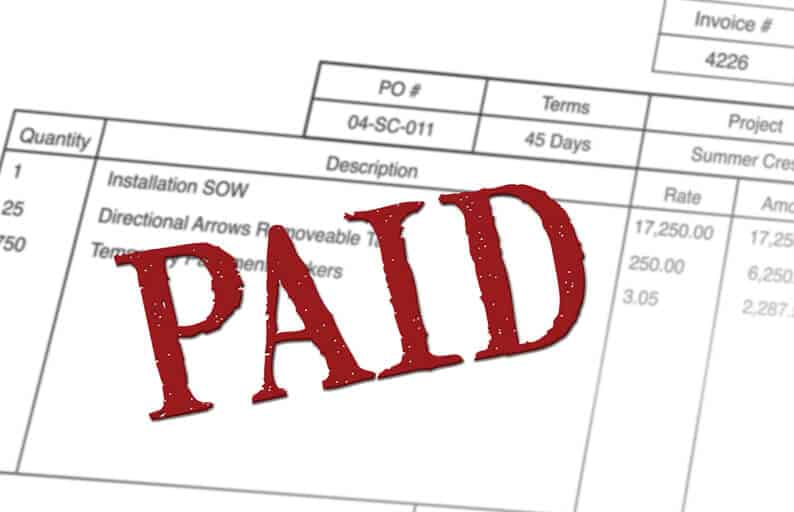 In today's economy, there are a number of ways to get working capital if you keep coming up a little short. Unfortunately, all of these options are not available to everyone. If your company is unable to receive funding through traditional routes, factoring may be for you!
What is Factoring?
Invoice factoring turns your unpaid invoices into cash flow! For a fee, you can get paid on the same day, instead of waiting 30/60/90 days to receive payment for work you have already completed! You can use this cash to pay vendors, payroll, or take on bigger jobs.
Getting started with invoice factoring is easy, but you should do your research before you begin. Some good questions to ask are:
How large are the fees?
How long is the application process?
What other services are offered?
How long does it take to be funded?
What is the policy if your client defaults?
Are there any minimums or ongoing obligations?
It's important to get as much information as possible about the company you're considering working with, so you know exactly what to expect.
One of the most convenient things about invoice factoring is that since your client is the one paying them, they are less interested in your credit history than they are your client's. Even if your company is new or small and still growing, as long as you're dealing with quality clients you'll be fine.
IN-DEPTH ARTICLE: The Complete Guide to Invoice Factoring
How Long Does Factoring Take?
Receiving factoring money can be take as little time as 24 hours. However, the application process can often take about a week, so it's a good idea to begin the process as soon as possible. So, if you have applied for a bid for a big job that you know you might need to using factoring, it is smart to begin the factoring application process right away even if you don't yet know if you'll receive the bid.
RELATED ARTICLE: How to Speed Up the Factoring Application Process
Now that you know what questions to ask, it's time to get started, get funded, and grow your business!
Contact us and we'll help you get started with invoice factoring. Call Josh or Curt at 865-670-2345 or, if it's more convenient, you can request a call and be walked through the process.
Back to blog