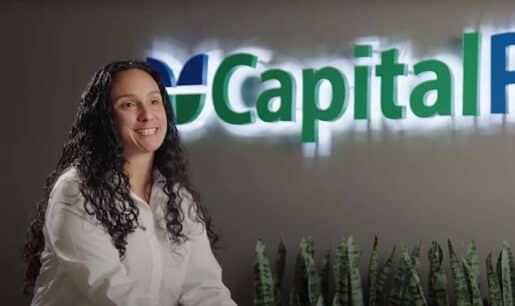 How We Help Construction Businesses in Knoxville TN
Are your clients hurting your construction business because they take forever days to pay their invoices? We can help. We can quickly offer you financing options that provide you with cash so you can keep doing what you do best... building.
Of all the innovative ways CapitalPlus can financially support you, here are the most popular options for construction businesses like yours:
| | | |
| --- | --- | --- |
| | | |
| Invoice Factoring | Material Financing | Government Contract Financing |
| We purchase your invoices and send you money. | We will purchase your projects' materials and send them directly to your job site. | We offer factoring on your slow-paying government contacts. |
| | | |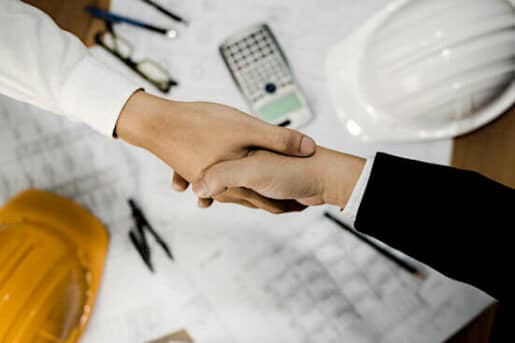 How CapitalPlus' Factoring Works
In most cases, invoice factoring can be a quick and painless process.
The invoice factoring process:
sign up to be a CapitalPlus client.
sell your invoices to CapitalPlus.
in as soon as 48 hours, CapitalPlus will advance you up to 80% of the invoice.
after the invoices are paid in full, CapitalPlus will send you the remaining balance, minus a factoring fee.
Simple!
To get started give us a call at (865) 670-2345 or schedule a call with our Knoxville team: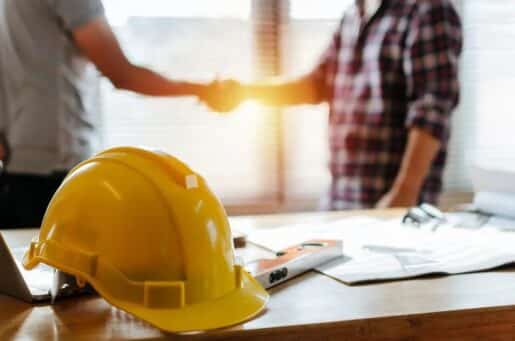 Knoxville's Construction-Only Factoring Company
Construction is our passion so it's all we do.
Unlike other factoring companies in Knoxville who offer funding options to many industries - we ONLY work with construction contractors and subcontractors.
We understand how the country would grind to a halt without construction. That's why we have the mission: "We keep you building."
We offer financing solutions when banks won't.
We know the exact business challenges you are facing. As a result, we are better able to offer funding that is the best fit possible… no generic, one-size-fits-all solutions.
If our factoring options are not a perfect fit, we always try to get you in contact with another factoring company that you can trust.
Our large, repeat client base demonstrates the positive results of our one-on-one service. You can rest assured… you're in experienced hands.
Serving Only Construction-related Trades
Unlike generic funding programs, CapitalPlus Financial Services has extensive experience providing factoring services and material financing to general contractors and subcontractors. Our options help you make payroll, pay suppliers, subcontractors, and expenses.
Here is a list of just a few of the various trades we have helped in Knoxville and across the country:
Asphalt
Concrete
Demolition
Directional Drilling
Electrical
Excavation and Hauling
HVAC
Interior Finish
Paving
Painting
Plumbing
High Voltage & Low Voltage Contractors
Rebar
Roofing
Structural Steel
Underground Utilities
If you are looking for a factoring company in Knoxville, give us a call at (865) 670-2345 or schedule a call.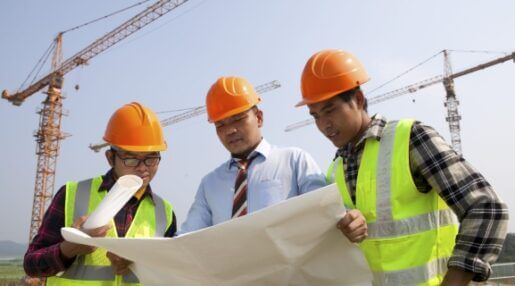 Why work with a local factoring company?
Established in East Tennessee, CapitalPlus has been offering the construction industry custom solutions to solve its cash flow problems since in 1998.
Local Service – National Reputation
Speed of decisions: Our funding decision-makers are in-house, not somewhere across the country where they don't understand this area's challenges. This knowledge can be valuable in assessing the financial risks and opportunities associated with your projects, leading to more informed funding decisions.
Personalized service and attention: Compared to a large bank where you are simply "a number" we provide a more personalized and hands-on approach. With a local company like CapitalPlus, you'll have direct access to decision-makers and experienced professionals who understand the unique needs and requirements of construction businesses in Knoxville, East Tennessee, and the South. This personal attention can result in better communication, quicker response times, and tailored financial solutions to meet your specific funding needs.
Stronger local network and relationships: Because we have been factoring in Knoxville for so many years, we have established many connections and relationships with other local businesses, contractors, and suppliers. These relationships can be valuable for your business, as they may translate into introductions with potential clients, subcontractors, or strategic partners. Our local network might offer additional business opportunities and help you establish a strong presence in the Knoxville construction industry.
Flexibility in funding options: National factoring companies may have standardized funding programs that may not be as flexible or adaptable to the unique requirements of your construction projects. Working with a local factoring company like CapitalPlus factoring company means more flexibility in structuring funding solutions tailored to your specific business's needs, project size, and cash flow cycles. We take into account variations in billing practices, retainage, or milestone-based payments that are common in construction.
A better understanding of local regulations and legalities: Your projects are subject to various local regulations, permits, and legal considerations that may differ from other parts of the country. A Knoxville-based factoring company like CapitalPlus will have a better understanding of these local requirements, compliance, and legal. Our familiarity with local laws and regulations can help ensure smoother financial transactions and mitigate potential risks or complications related to regulatory compliance.
Start working with Knoxville's Construction Factoring Company by giving us a call at (865) 670-2345 or schedule a call with our team: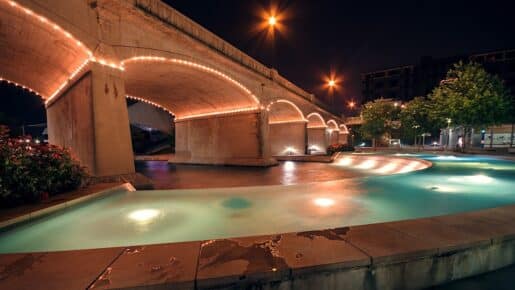 Knoxville Tennessee... A Proud Construction Leader
Knoxville and the East Tennessee area has emerged as a significant hub for the construction industry in recent years. Here are some reasons why this area is considered a thriving center for our industry:
Infrastructure Development: Over the past few years, Knoxville has increased its commitment to quality infrastructure, including roadways, bridges, and utility projects. The city's growing population, expanding business sector, and growing enrollment of the many universities have spurred the need for improvements, creating a strong demand for construction companies and skilled labor. 
Proximity to Major Markets: Knoxville's strategic location puts it within a day's drive of major cities like Atlanta, Nashville, Charlotte, and Cincinnati. This accessibility to key markets enhances the city's appeal as a hub for construction activities, making it an attractive base for construction companies looking to serve a wide geographical area.
Presence of Major Construction Firms: Several prominent construction firms have chosen East Tennessee as the location of their headquarters or regional offices. These companies bring expertise, resources, and industry knowledge to Knoxville, contributing to the growth and development of the local construction sector.
Vibrant Residential and Commercial Real Estate Market: Knox County has witnessed a surge in residential and commercial real estate development in the past few years. The city's affordable cost of living, coupled with a strong job market and quality of life, has attracted businesses and individuals alike. This has led to increased construction activity, including the construction of housing complexes, office buildings, retail centers, and mixed-use developments.
Academic Institutions and Workforce Development: Knoxville boasts renowned academic institutions, such as the University of Tennessee, that offer programs in engineering, architecture, and construction management. These institutions contribute to a steady pipeline of skilled graduates entering the construction industry, ensuring a well-trained workforce. Moreover, the city has invested in vocational training programs and apprenticeship initiatives to further support workforce development in the construction sector. 
Active Construction Industry Associations: Knoxville is home to various construction industry associations and trade organizations that foster collaboration, knowledge sharing, and networking opportunities. These associations provide a platform for professionals in the construction sector to connect, exchange ideas, and stay up-to-date with the latest industry trends, further enhancing Knoxville's reputation as a construction hub.
Public and Private Investments: Significant public and private investments in various sectors, including healthcare, education, entertainment, and tourism are happening all over Knox and the surrounding counties. These investments generate demand for construction. Examples range from the building of hospitals and schools to the development of entertainment venues and tourist attractions.
These factors collectively contribute to Knoxville's being a regional hub for the construction industry. The city's strong infrastructure growth, strategic location, active construction associations, and skilled workforce make it an attractive destination for construction companies and professionals looking to capitalize on the area's construction opportunities.
Let Us Help You Continue Building
Our Knoxville team wants to answer all your questions about factoring or other funding solutions – contact us today.
Let's Talk