You Can Leverage Your Government Contracts Turning Them Into Immediate Cash
When contractors work with the government, whether it's local, state, federal, there's often long gaps between invoicing and receipt of payments. When financing government contracts and invoices with CapitalPlus, you can meet your upcoming payroll, operating costs, and unforeseen expenses. It's a funding solution that provides you with the cash you need today thus allowing you to focus on your day-to-day operations.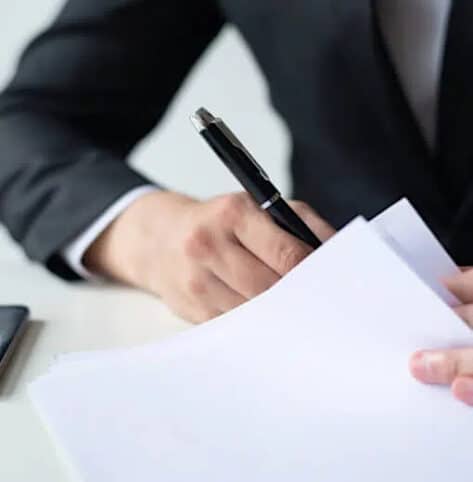 25+ Years of Experience with Government Contract Financing
We know working with the government isn't always easy. CapitalPlus is registered and active with the U.S. Federal Government Systems Award Management (SAM) and has the expertise to negotiate the Assignment of Claims Act. This federal law specifies the procedures for assigning financial rights to invoices of government contractors. We have construction specialists who understand government contract cash flow problems and can work with you to complete your job without worrying about payroll or other accounts payable.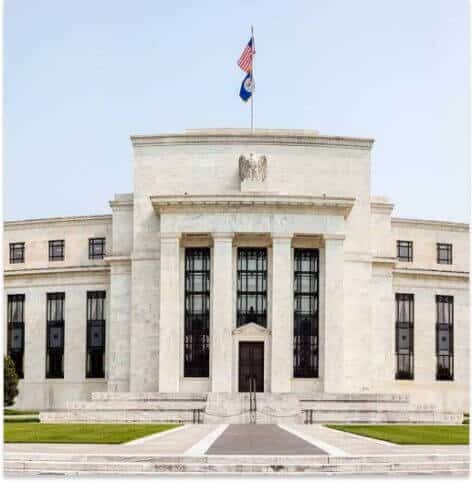 What is Government Contract Financing at CapitalPlus?
Government contract financing, a special form of Accounts Receivable financing (factoring), involves selling your unpaid government contract invoices before they are paid. CapitalPlus purchases these invoices, pays subcontractors and suppliers related to that invoice, and advances you an agreed-upon percentage of the face value of your invoice. Upon receipt of payment from the government, CapitalPlus will send you the balance, less our fees. In the meantime, you have benefited from the initial advance to use as you see fit.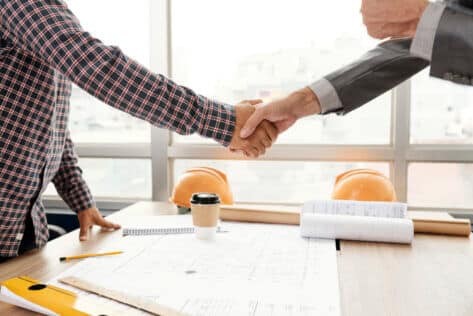 Benefits of Government Contract Financing
with CapitalPlus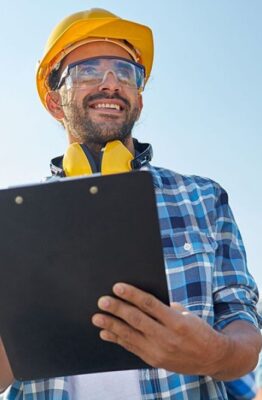 We work with certified WBE, MBE, and DBE companies providing cash flow support on Government contracts.
We work with all commercial construction companies - from startups with limited or no credit history to large, established companies.
You will receive financing as soon as 48 hours after becoming a client.
Long-term contracts are not required.
We will finance from $50,000 - $10 million.
In-house underwriting makes for super quick decision-making.
We are a direct funding source with decision-makers on-site.
There are no monthly minimums and no penalties.
We provide funding when others won't, such as funding bonded projects, purchasing pay-when-paid contracts, progress billing, or distressed situations.
We work with other lenders (e.g., banks, PO, and ABL lenders) for refinancing and restructuring of facilities.
Questions?
Our experienced financial and construction industry experts are happy to answer all your questions about goverment contract finance – contact us today at 865-670-2345 or schedule a call.
Click to Schedule
Frequently
Asked Questions
If you are new to factoring or CapitalPlus Financial Services, we hope that we can give you the information you need to make the best decision for your company's working capital needs.
Factoring is selling the right to payment of receivables or invoices to a factoring company for a small discounted rate. This allows you to not have to wait the normal 45-60 days for payment. Factoring provides billions of dollars to a wide range of companies - from multi-million-dollar corporations to small privately held companies each year.
It provides an immediate source of cash flow for your company to use as you see fit. The money can be used to take on more or larger projects, to meet payroll, pay taxes, replenish inventory, increase advertising, purchase equipment, improve your credit rating, and so much more.
When we purchase an invoice, we advance you a percentage of the face value. This advance rate amount varies based on the situation, your needs as our client, and an overall risk assessment. Generally you will receive 70-80% up front, then the remaining reserve (less fee) after your client pays. We are 100% transparent about our fees so you will never be surprised.
When we purchase your invoice, we will typically advance a portion of the invoice and hold the remaining in reserve. After we receive payment from your customer the reserve is wired back to you, less our fee.
You provide CapitalPlus with the original invoice and purchase order or contract, and we advance you a percentage of the amount that will be paid to you by your customer. The percentage that is not included in the advance is held in what we call the reserves. When CapitalPlus collects the total amount due on these invoices from your customers and refunds we send you the reserve balance to you less our fee.
The established factoring fee is a percentage of the purchase amount and the length of time it takes to collect. The amount is driven by the risk of each purchase, the pay term, and the number of invoices being factored. You will know the fee before agreeing to anything.
It is your choice how frequently you provide invoices for purchase. Just like buying in bulk at your favorite grocery store, you can receive a discount for committing to a higher volume of invoices. When you reach out for the first time, you will be assigned an Executive Account Representative. Tell your representative your needs and we will help you understand how you get the most out of factoring for the best price.
No. The name on the check remains yours. You will however, be required to change the remittance address of that check to our lock box.
No. Most contracts specifically define how your invoices should be prepared and when they should be submitted. We have contract experts on staff who can help you understand the requirements and help you comply with invoice formats and other issues.