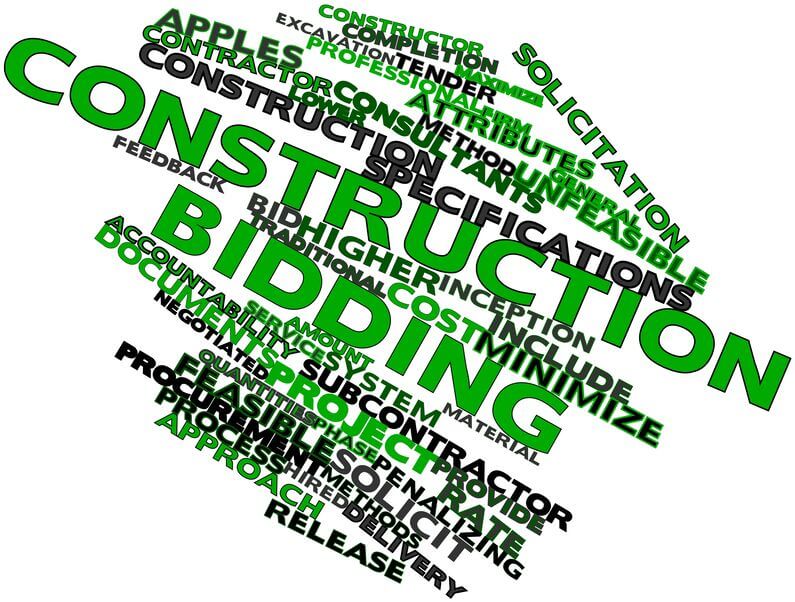 Companies need to win tenders to survive in the construction industry. However, the decision to bid or not to bid on a project should be made very carefully. As a general contractor, or owner of the construction business, you're responsible for choosing the projects your company undertakes.
In order to make a wise decision about which projects will be worthwhile for your business, each and every bid will require a great deal of your time and resources. This is why it's important to make sure you're focused in on only going after the right projects for your company.
How do You Know if a Project is Right for You?
It's vital to make sure any project you choose to bid on will be profitable for your company. Determining this will require a certain amount of due diligence on your part.
Prior to making the final bid/no-bid decision, you'll need to perform a thorough analysis and follow the company's goals and long-term strategy. You should also do cost assessment of the project you're considering in order to determine if the job will be profitable.
Other Factors to Consider
You'll also want to think about the nature and the value of the project, as well as the competition and the reputation of the company.

Last but not least, you need to ensure that your company is financially stable and capable of completing the project. This means you have the available cash to perform the work and the team available to meet your contract obligations.
In case cash flow is the issue for your company that challenges your ability to take on new projects, contact us to find out how we've been able to facilitate other contractors in scaling and growing their businesses.
Back to blog