How does CapitalPlus help suppliers?
Having the flexibility to offer payment terms is invaluable, giving suppliers the ability to sell more materials to even more customers. ​​ We work with suppliers in the construction industry to ensure they are paid on time while improving customer relations by providing clients the extended terms they need to free up working capital and run their jobs. We provide our suppliers with a new collection option so that they can run their business how they want.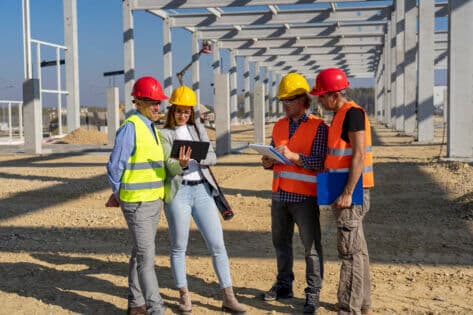 What Suppliers do we work with?
We work with suppliers in all subtrades of the construction industry and can purchase from locations across the United States. Suppliers don't have monthly minimums to meet and can have their clients use our service as much or as little as needed.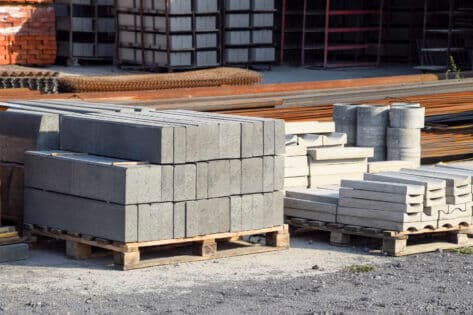 What Materials Do We Purchase?
We buy raw materials such as lumber, steel, and concrete which are typically used for windows, doors, lighting, and even full plumbing, electrical, and HVAC systems.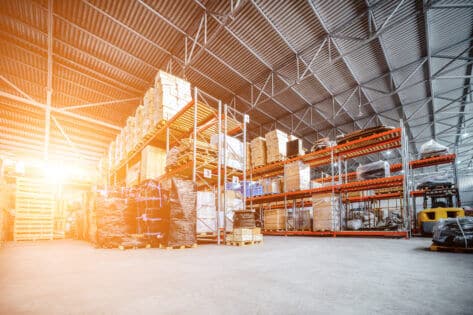 How It Works
Contractor receives material quote from Supplier
CapitalPlus orders materials
CapitalPlus pays Supplier
Contractor submits quote to CapitalPlus
Supplier ships materials to job site
Contractor pays CapitalPlus
Contractor receives material quote from Supplier
Contractor submits quote to CapitalPlus
CapitalPlus orders materials
Supplier ships materials to job site
CapitalPlus pays Supplier
Contractor pays CapitalPlus
Benefits of Working with
CapitalPlus: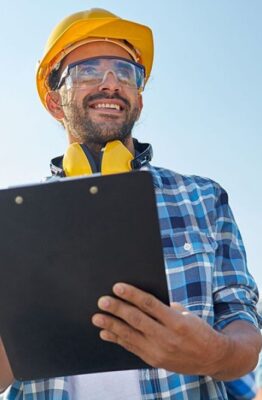 Speed up your pay cycle and improve cash flow.
Provide terms beyond your credit capabilities.
Capture sales by increasing credit limits.
Improve client relations.
Increase client buying capabilities.
Reduce collection effort.
Eliminate the need to track Liens.
Reduce your number of aging invoices.
We Keep You Building
Our experienced financial and construction industry experts are happy to answer all your questions – call today.
Contact Us Now
Frequently
Asked Questions
If you are new to factoring or CapitalPlus Construction Services we hope that these FAQs will give you the information you need to make the right decision for your company's working capital and bookkeeping needs.
Construction Factoring Services Overview
Receivable Financing is selling the right to payment to receivables or invoices to a factor at a small discounted rate from face value so that you do not have to wait the normal 45-60 days for payment. Receivable Financing is also referred to as factoring. Over a billion dollars are provided to businesses each year through receivable financing and it is a financial service used by a wide range of companies, from multi-million-dollar corporations to small privately held companies.
When we purchase an invoice, we do so at a discount rate. Or put another way, we advance you a percentage of the face value of the invoice. This advance varies based on the situation, the needs of our client, and is subject to an overall risk assessment.
It provides an immediate source of cash flow for your company which you can use to take on more or larger projects, for working capital, to meet payroll, pay taxes, replenish inventory, increase advertising, purchase equipment, improve your credit rating, and so much more. Most importantly you can use this cash to keep building
You provide CapitalPlus with the original invoice and purchase order or contract, and we advance you a percentage of the amount that will be paid to you by your customer. The percentage that is not included in the advance is held in what we call the reserves. When CapitalPlus collects the total amount due on these invoices from your customers and refunds we send you the reserve balance to you less our fee.
The established fee is a percentage of the purchase amount and the length of time it takes to collect. The established fee is driven by the risk of each purchase, the pay term and the volume of factoring.
When we purchase an invoice, we will typically advance a portion of the invoice. The rest is held in a reserve. When we receive payment from your customer the reserve becomes real money and is wired back to you less our fee.
It is your choice how frequently you provide invoices for purchase. Just like buying in bulk at your favorite grocery store, you can receive a discount for committing to a higher volume of invoices. When you reach out for the first time, you will be assigned an Executive Account Representative. Tell your representative what your needs are and we will help you understand how you get the most out of factoring for the best price.
No. The name on the check remains that of our customer (yours). You will be required to change the remittance address that sends the check to our lock box.
No. Most contracts specifically define how your invoices should be prepared and when they should be submitted. We have contract experts on staff and can help you understand the requirements and help you comply with invoice formats and other issues.