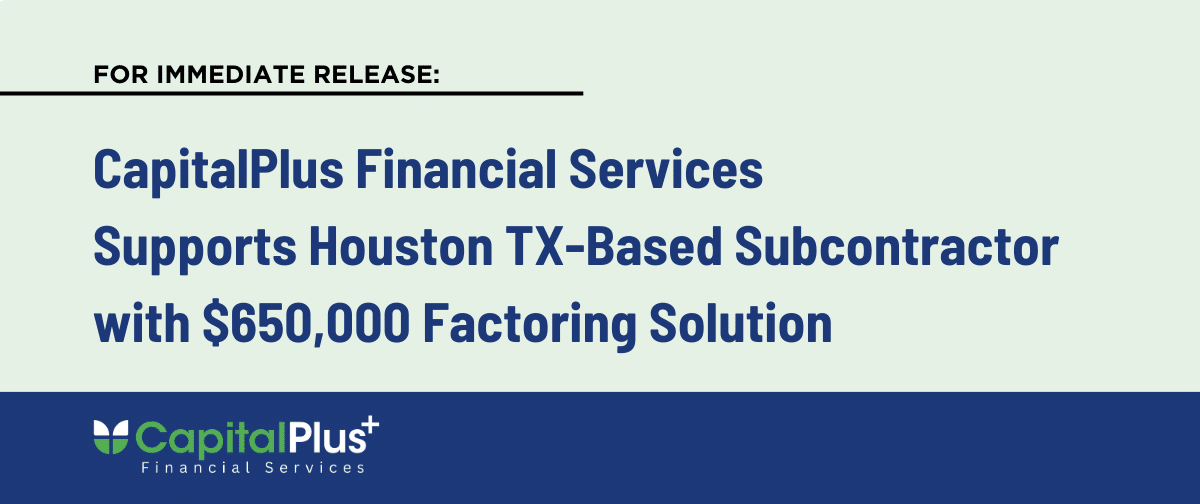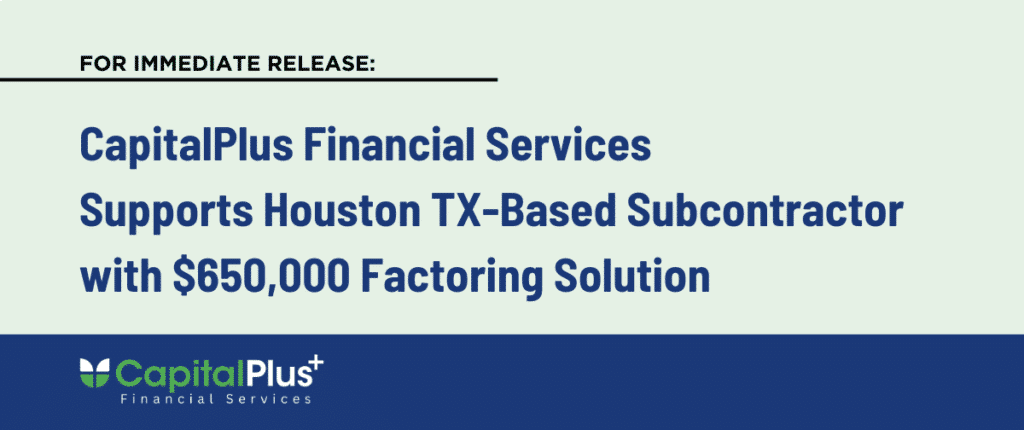 Knoxville, TN – Aug. 9, 2023 – CapitalPlus Financial Services, a leading provider of working capital solutions, has proudly announced the successful funding of a $650,000 factoring solution for a Houston, Texas-based subcontractor. This strategic financing underscores CapitalPlus' unwavering commitment to aiding the financial success and growth of businesses within the construction industry.
The factoring solution provided by CapitalPlus plays a pivotal role in bolstering the financial resilience of construction companies, particularly subcontractors who often face unique funding challenges. By accessing this adaptable financing option, businesses can navigate temporary cash flow gaps and position themselves for sustained expansion.
Curt Powell, Vice President of Sales at CapitalPlus, shared his insights into the significance of their tailored factoring offering: "CapitalPlus' factoring offers a critical lifeline for construction companies that find themselves in periods of stretched resources and funding difficulties. This funding solution, highlighted by this recent collaboration, will empower this subcontractor with support for not only day-to-day cash flow but empower for future growth."
Powell also highlighted the broader impact of such solutions:
"Knowing businesses have viable options for funding when they need it most will really help with the owner's peace of mind… and changing the lives of people in the construction industry is what drives us."
For over two decades, CapitalPlus Financial Services has been a trailblazer in empowering construction companies with innovative financial solutions. The company's dedication to understanding and serving the nuanced financial needs of its clients has cemented its status as a trusted partner in the construction industry.
For more details about CapitalPlus Financial Services and its diverse array of working capital solutions, please reach out.
Back to news