INTERVIEW: John Farner, Construction Business Coach, Empowering Subcontractors
There is no denying it, running a construction business is difficult. It can be especially challenging for subcontractors to learn business on the fly while still working their trade. We work with them every day so we understand the struggle. But when I was introduced to John Farner at an event recently, what he does piqued my interest. John runs Empowering Subcontractors, a training program specifically designed to teach these hardworking individuals how to go from "burning the candle at both ends" to being a proactive and profitable business owner.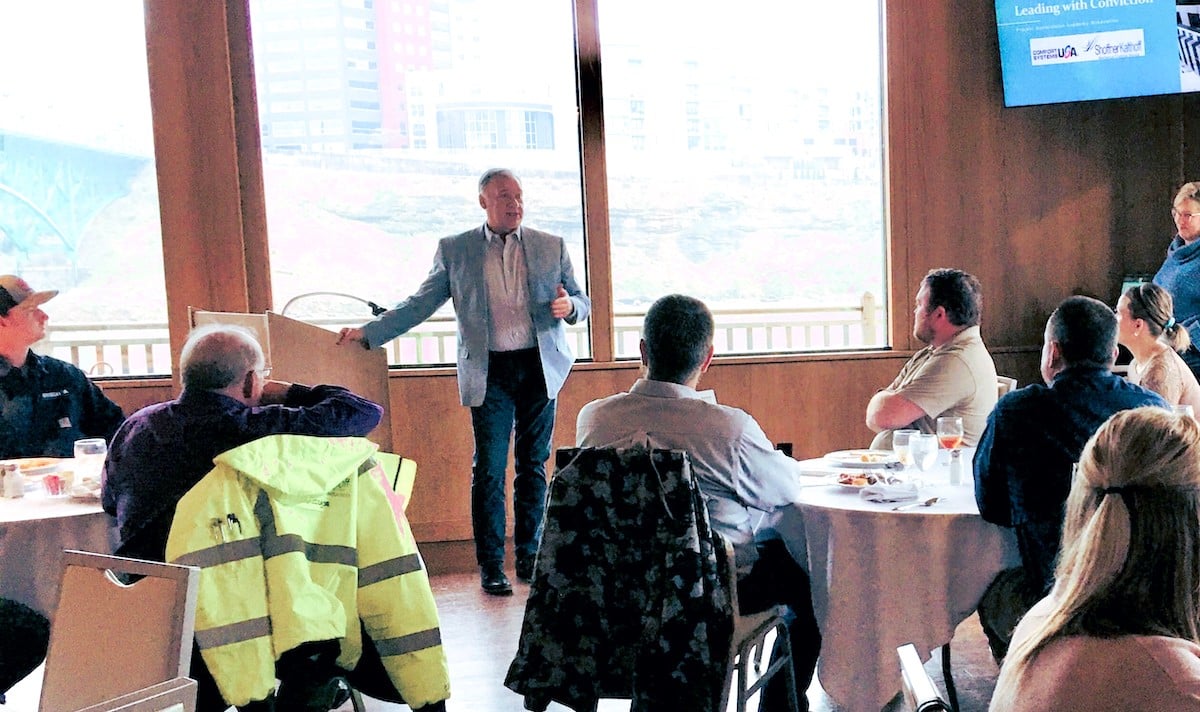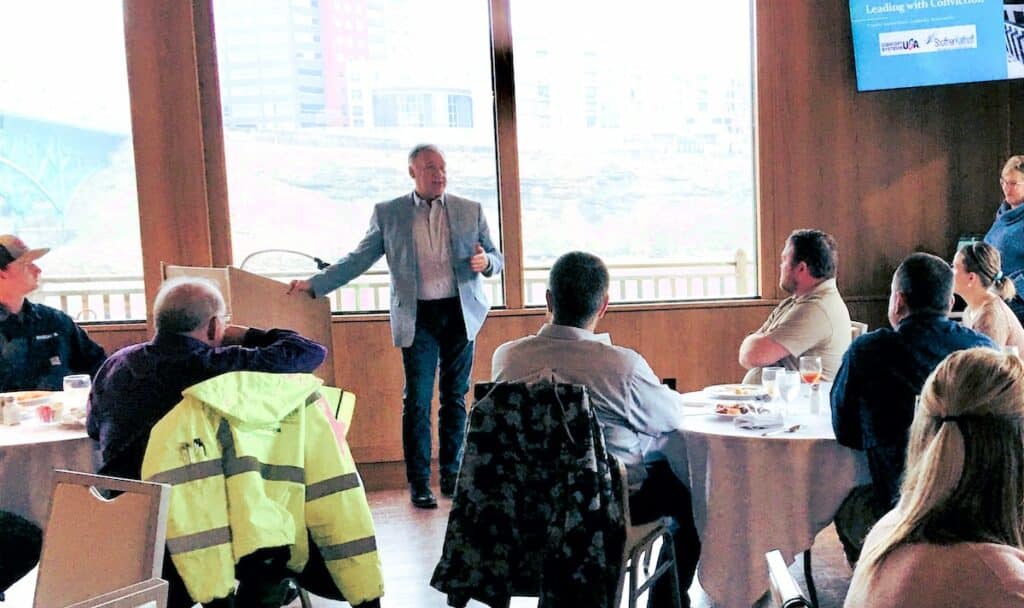 Wanting to know more, I sat down with John asking him about Empowering Subcontractors and how their system benefits subcontractors all over the country.
---
Laura: Good morning John. I'm glad to finally learn and share with our readers, what you do. So tell me, what is Empowering Subcontractors?
John: As you all know, at CapitalPlus, being a successful subcontractor requires much more than being an expert in the skilled trade. Being a subcontractor requires tremendous flexibility because although the construction task may be the same on each job, executing that task can vary significantly on each project. Each project varies based on the general contractor, and even that has a wide range of variance due to the differences in superintendents and project managers and how they interact with the subcontractor.
Then, add the architects and engineers, weather, and the time of year the work will be completed. Then there are suppliers, fabricators, equipment, taxes, insurance, bonding, and OSHA.
It can be so daunting that we wanted to help. Empowering Subcontractors is the one tool explicitly built for subcontractors that helps Subcontractors excel at project management, communication, and relationship building by providing training and coaching at both the owner and employee levels.
Laura: So, what gave you the idea to create Empowering Subcontractors?
John: My mom and dad had a small utility subcontracting business, and I grew up experiencing many of the same issues subcontractors that I have worked with in my 40-year career still face. In addition, I operated my mom and dad's company for a few years and experienced many of these same issues firsthand.
Combining that experience and in my GC career having advised and guided many subcontractors to be more successful, I decided to take a leap of faith and give something back to the industry in the best way I knew – to make it better and that is to help grow stronger, more efficient subcontractors.
Empowering Subcontractors was born.
Laura: We all hear that the biggest issues facing construction companies today, particularly subcontractors, is the lack of workers and trying to keep the ones they have. How does Empowering Subcontractors help with that problem?
John: The latest statistics that I looked at put us right around 8 million construction workers. This is the most since 2000. But the demand created by so many projects and billions of dollars being spent in construction has overwhelmed the market.
The data also shows that most often employees leave companies over company culture or internal politics more than it is the wage, although it does play a factor.
How we help is to educate the subcontractor on building strong values that impact the company culture. Most companies say it's the most valuable asset of the company, but few really practice this.
As you know, subcontractors often start with a pick-up truck, not necessarily with a business plan on how to grow their business and just as importantly grow and train employees. Often the Owner of the subcontractor hasn't had any business management or project management experience. Our master course and coaching address this teaching how to build and improve the company culture and structure a plan for growth.
When you put those together, employees are then respected, recognized, and rewarded. And when a company does this, particularly a construction company, loyalty is built, and company pride and ownership become the norm. Other people want to work at these companies.
Creativity can fuel more efficient and productive means and methods. Quality improves. The subcontractor is not using his labor redoing work or warranty work, and this increases the amount of work being put in place, right the first time.
Another way we try to boost morale is by keeping team frustration to a minimum. A good way to do this is through our time management, ie, training on how to better manage all the related teams' time. It's not only frustrating hitting the job site only to find out the GC isn't ready. I won't even mention the wasted money of that inefficiently.
Laura: We at CapitalPlus find many subcontractors struggle with the business end of the subcontracting process and this hinders their growth. How does Empowering Subcontractors help with this?
John: Agreed, the "inside the office" work is frankly the thing that subcontractor business owners like the least – the "paperwork".
Subcontracting companies desiring to scale often grow past their accounting capabilities. What I mean by this is they don't have the ability to track costs per project. Or don't establish an operating budget. There is a lack of understanding of how an estimate translates to a budget. Or the value of knowing how to evaluate the cost to complete per project. Prices are often determined by what the market allows versus an understanding of cost versus markup.
How we help is by providing a fundamental discussion on business planning. Then we cover the best practices of estimating and writing scopes of work that help define what the subcontractor has included in their price and what is not included.
In my experience, in working with subcontractors, there is often a fundamental lack of understanding of costs and project budgets. In addition, the perception that good cash flow represents profit, which we both know is a culprit of not knowing what the work put in place actually costs or what the company's operating expenses are.
One of the most basic construction accounting principles is: Current Assets minus Current Liabilities equals Working Capital. Without understanding how to build up working capital or not having access to working capital, a subcontracting company cannot survive. Nor can it survive with a lack of understanding of what those liabilities are. This is why the services offered by CapitalPlus can be so beneficial to subcontractors particularly combined with a sustainable growth plan.
Laura: Yes, we can't agree more.
What are some other ways Empowering Subcontractors makes a difference in a construction subcontractor's business?
John: When a company chooses to make an investment in their company and employees, they want the most return on the investment.
With Empowering Subcontractors, companies become more profitable because they are more productive. This is a result of having more content, efficient employees all rowing the company ship in the same direction.
Employees feel empowered by knowing how they fit into the company plan, and they understand their impact on cost and how they help the company make a profit. They care because management has learned the importance of rewarding.
The subcontractor has gained knowledge on how to better manage the risk with the general contractor and how to build better and stronger client relationships and have learned this from the general contractor.
They learn that relationships are not built on the perks they give to the general contractors, but are established because of quality work being responsive and dependable and the GC gets the same level of work from each crew the subcontractor sends out.
Empowering Subcontractors covers all of this and more.
Laura: It really sounds like something that changes the lives of many.
So how specifically does the course work?
John: We use proven adult learning techniques such as short teaching video lessons with supporting exercises and quizzes to help lock in the concepts. All of this is part of our Master Course that consists of 12 different modules on the related topics mentioned in our answers to the questions above all of which can be accessed on a mobile device
In addition, the participants are encouraged to take advantage of the weekly coaching call to further discussion and ask questions regarding the course content.
We also offer consulting services as well as in-person workshops based on the company's needs.
Laura: It sounds like it is well designed to fit into the busy day of the subcontractor. So, what's the best way for people to learn more or even get started?
John: The best way to reach us is to call us at 865-337-2263 or you can visit our website at www.empoweringsubcontractors.com.
Laura: Well John. It has been great talking to you. It's my honest hope that between Empowering Subcontractors and CapitalPlus, we can really make a positive difference in the lives of thousands of subcontractors and their teams.
Back to blog