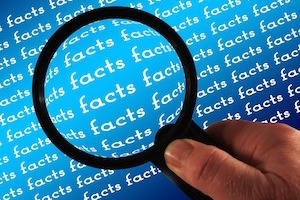 The construction industry is one of the oldest professions, and a lot of things have changed over the years. One of the ways construction has changed is how companies and jobs are financed. Many construction company owners and contractors are only familiar with traditional bank financing options with rigid terms, but luckily there are alternative options available. We would like to debunk some of the myths about financing for construction companies and contractors that can help you build towards success.
You can't receive financing if you have a pay-when-paid contract – FALSE
It is true that a pay-when-paid contract makes things more difficult when trying to get funding, but it does not make it impossible. The challenge with paid-when-paid contracts is that there isn't a set date for receiving payment and there are a lot of other variables that come into play, and that makes things risky for the vendor. Although these obstacles are in place, there are funding sources that will work with you. Your best option is to look to partner with a financing company specializes in helping construction companies, and contractors get financing as opposed to a general finance company. These companies know the complexities of the construction industry and will help you get the working capital that you need to start jobs both big and small and grow your business.
You can't receive funding if a job is bonded – FALSE
So you're a subcontractor, and your general contractor is bonded, can you get capital? The answer is yes. With the right financing partner, such as a construction factoring company like CapitalPlus Equity, you can get funding even if your jobs are bonded.
You have to have a certain credit score and have been in business for a while to get financing for your business – FALSE
If your company partners with a factoring company, they will receive payment directly from your client, allowing them to use the credit history of your client and not your business. This way you will receive funding if you have creditworthy commercial clients regardless of your credit score and age of your business.
In conclusion, even if you have been turned down by a traditional bank or think you won't be able to find a financing option, there are alternatives available to all construction companies and contractors. One possible solution is to use factoring to receive capital.  Factoring companies can help you increase your cash flow while allowing you to cover payroll expenses, purchase materials and take on more lucrative jobs and don't have the same limitations of a traditional bank.
Back to blog