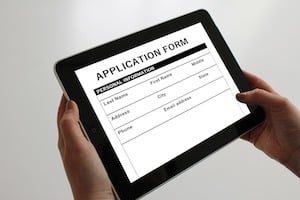 The first step in working with a factoring company is the factoring application. The application usually consists of information including company name, contact information, type of business and information about your customers.
The factoring application will give the factoring company the information it needs to evaluate if your business is a good fit for their services. The smoother the application process is the faster your company can start factoring your invoices and the quicker you get the funds you need.
There are several things you can do to help ensure a smooth application process:
Make sure all information is complete and all information provided is accurate.
The application process could be delayed if the factoring company needs to follow up with you regarding questions that have not been answered or information is missing. All information requested on the factoring application is critical for the factoring company to evaluate your business.  Additionally, if the information provided is incorrect it could slow down the due diligence and underwriting process that the factoring company goes through to verify all of your information.
Include as much documentation as possible including AR, AP, Balance Sheet, P&L, etc
All of these items are needed when looking at your application so if you provide them quickly and upfront the factoring company won't be delayed in reviewing them.
Be forthcoming when answering all questions in the application- honesty is key!
As stated above the factoring company will have an underwriter review your documents and if discrepancies are found the application process can be held up.
Getting you your money as quickly as possible is the goal for any factoring company. These tips can help you and the factoring company ensure the application processes is smooth and you have access to the funds when you need them whether it is to fund your payroll, pay for supplies, bid on a new job or pay vendors.
Back to blog