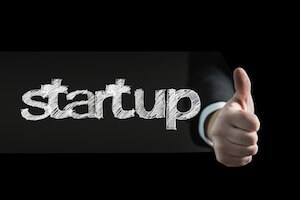 Starting your own business can be one of the most rewarding endeavors you can ever take on, but it can also be one of the most challenging. Using the vast wealth of knowledge that you have accumulated over the years, you can become your own boss and put your dream into action.
Here are some tips to help you start building your construction business:
Do Your Research: Set specific goals for your construction business and establish steps on how to achieve them. Know your target market and how you plan to market your services to them. If some of these tasks seem daunting or unattainable, acknowledge that and surround yourself with experienced team members, or a mentor. Many organizations also offer help to small companies that are just starting up, such as SBA. You can also look to outsource these tasks to help lower your overhead as you get started.
Generate Capital: Ensuring your new construction business has the working capital it needs is critical to your success. Generating the capital can be difficult because your new business will have little to no credit history and many traditional lenders want to see a proven track record. If cash flow is a reoccurring problem for your new construction business, invoice factoring could be a viable solution to help your business get access to much need working capital. Factoring looks at the creditworthiness of your commercial clients and can be utilized even when your business has little to no credit and even poor credit.
Find Quality Labor: One of the biggest problems facing many construction companies across all trades is finding quality labor. To ensure you have the talent you need to compete for new contracts you can:
1. Take an active approach to hiring and recruiting employees.
2. Seek out and hire military veterans.
3. Continuously train employees both old and young.
4. Make your companies presence known at local universities, community colleges, and high schools.
Develop an Effective Safety Plan: Employees are more likely to stick around if they do not feel in danger while on the job. First identify all safety requirements required by law and inform your employees thoroughly. Another option that could benefit a new construction company is an on-site consultation firm to help adhere to industry standards.
Be Prepared for Growth: Taking advantage of key opportunities can make or break your new construction company. One large contract can put you on the map and grow your business, and there are tools to help you be prepared. Partnering with a factoring company can help ensure you will have access to immediate working capital so you can take on that new contract and not worry about how you will cover your expenses while you wait to get paid.
Only Work with Creditworthy Partners: This can be easier said than done; however, for new construction companies working with just one client who does not pay you can mean the end of your new business. Make sure you are researching each new potential client, supplier and subcontractor to protect you and your business. One fairly unknown benefit of partnering with a factoring company is they will run credit checks on your potential clients to help ensure you will get paid.
Back to blog