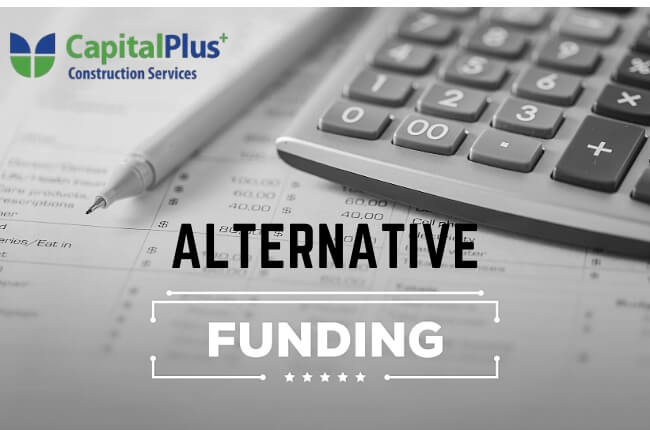 Construction companies in the US have been dealing with funding challenges since long before we ever heard of the virus known as CoVid-19. The virus has exacerbated those challenges, but funding is still available for construction firms struggling with cash flow issues, if they know where to look.
Banks May Not be the Answer
As a rule, banks tend to shy away from offering funding to construction companies, even when times are good. Many variables are involved in making their decision, but by far the one that carries the most weight is that banks often consider construction loans too risky.
This is not a totally unrealistic perspective, since roughly 63% of construction startups fail within the first five years. Banks suffered greatly during the recession in 2008-2009, and since then have become even more reluctant to offer loans to construction firms.
The banks and other conventional lenders that will still consider construction loans often have stringent requirements that must be met before an offer can be made to a construction company. They look for a specific debt service coverage ratio, a diverse client base, and a lengthy track record, just to name a few.
What Alternative Funding is Available for Construction Companies?
Alternative funding refers to a number of different financing methods used to help businesses with cash flow needs. Under the umbrella of alternative funding, you'll find financing options like equipment financing, PO financing, AR financing, and factoring.
Even better is when you can find alternative funding from someone who knows and understands the construction industry. At CapitalPlus, we specialize in providing factoring to construction businesses, as well as other back office services.
We're able to help all parts of the construction business, including plumbing, masonry or HVAC contractors, landscapers, demolition and renovation companies and many more.
What are the Benefits of Alternative Funding?
One of the biggest benefits of alternative funding is that a business is able to access immediate cash, often within 72 hours, and without incurring additional debt. Other benefits of alternative funding such as factoring include:
Access to additional services if desired such as back office support, bookkeeping, lien compliance and more.
Flexible financing options, customized to meet your specific needs.
Flexible terms, often with no long term contract requirements.
Qualifying for alternative funding is based largely on your client's credit-worthiness, not on yours or your business credit history.
Stress relief, no more laying awake nights wondering how you'll meet payroll.
Growth and expansion for your business – alternative funding gives you the cash you need, when you need it, in order to take on new, larger projects.
More profitability – with a stable cash flow, you're able to take advantage of bulk discounts from your suppliers as well as discounts for early payments.
Ready to Take Advantage of Alternative Funding for Your Business?
It's easy to see why factoring and other forms of alternative funding continue to grow in popularity. With virtually no downside, the benefits of factoring can be staggering for your business.
CapitalPlus specializes in helping general contractors and sub-contractors succeed with a much-needed infusion of working capital, and we have a national footprint.
Factoring allows them to meet payroll, pay their suppliers promptly, purchase new equipment, pay taxes, hire additional staff, maintain overhead expenses and compete for larger jobs.
Contact CapitalPlus to learn the difference we can make in your business.
Back to blog